Easy to install and simple to use.  The lightweight Z-Trimmer is easily mounted to virtually any fabricated mower deck and runs off the mower's battery.  Obstacles are not a problem as the Z-Trimmer is spring-loaded to swing away from any obstruction.  It's a great tool to speed up regular maintenance of your yard or fence lines.
PECO Item Number: ZT-3000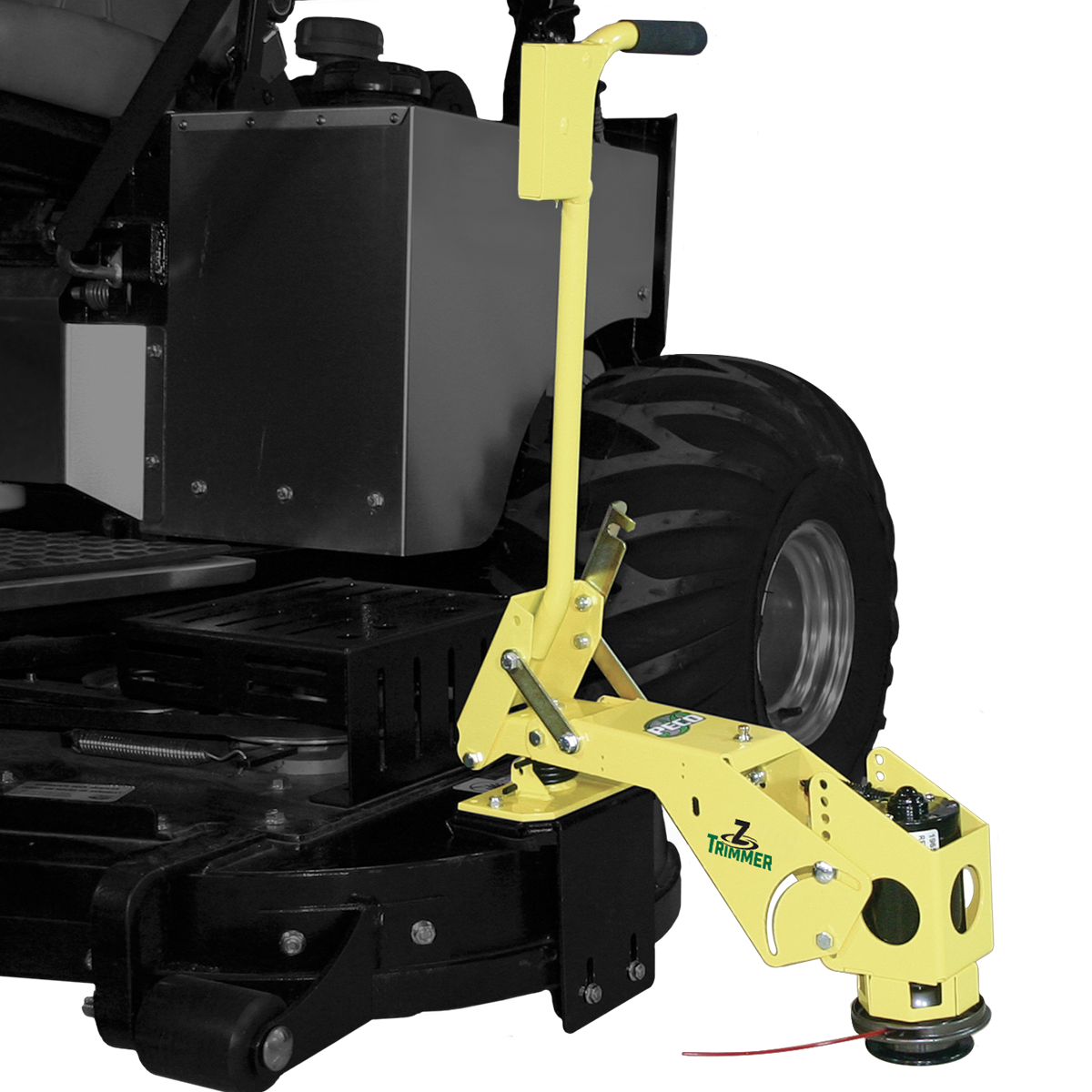 Overview
Specifications
Owners Info
Accessories
Features
Operating Range of 10-30 Amps
Easily Folds for Transport or to Prevent Movement While Not in Use
Shaft Debris Shield
Cast Aluminium Fixed Head
Resettable Circuit Breaker
140° Range of Head Movement for Trimmer or Edging
20" Reach From the Edge of the Mower Deck
4600rpm 12V DC Motor with Sealed End Cap
Quick & Easy Assembly
Recommended for Mowers with 48" Decks or Larger & Having 20" of Clearance From Edge of Deck to Mower Frame
Comes Bolt-On Ready to Install and with 48 Pieces of Replacement Trimmer Line
1 Year Residential Warranty
Mower Must Have 15 Amp or Greater Charger System
Designed for Use on Regularly Maintained Areas
Recommended Run Time: Approximately 20 Minutes Per Hour of Mowing
There are currently no accessories available for this product.