Use your tractor to provide the power you need, when you need it!  Eliminate the extra costs of owning and maintaining a separate engine for your generator.  PECO's PTO Generator is powered by your tractor's 540rpm practically maintenance free and provides clean, low distortion power.  Automatic voltage regulation is standard on the 10kw and 16kw models.  Whenever and wherever you need power, hook up your tractor and plug in!
PECO Item Number: PTOG-0010 • PTOG-016 • PT0G-022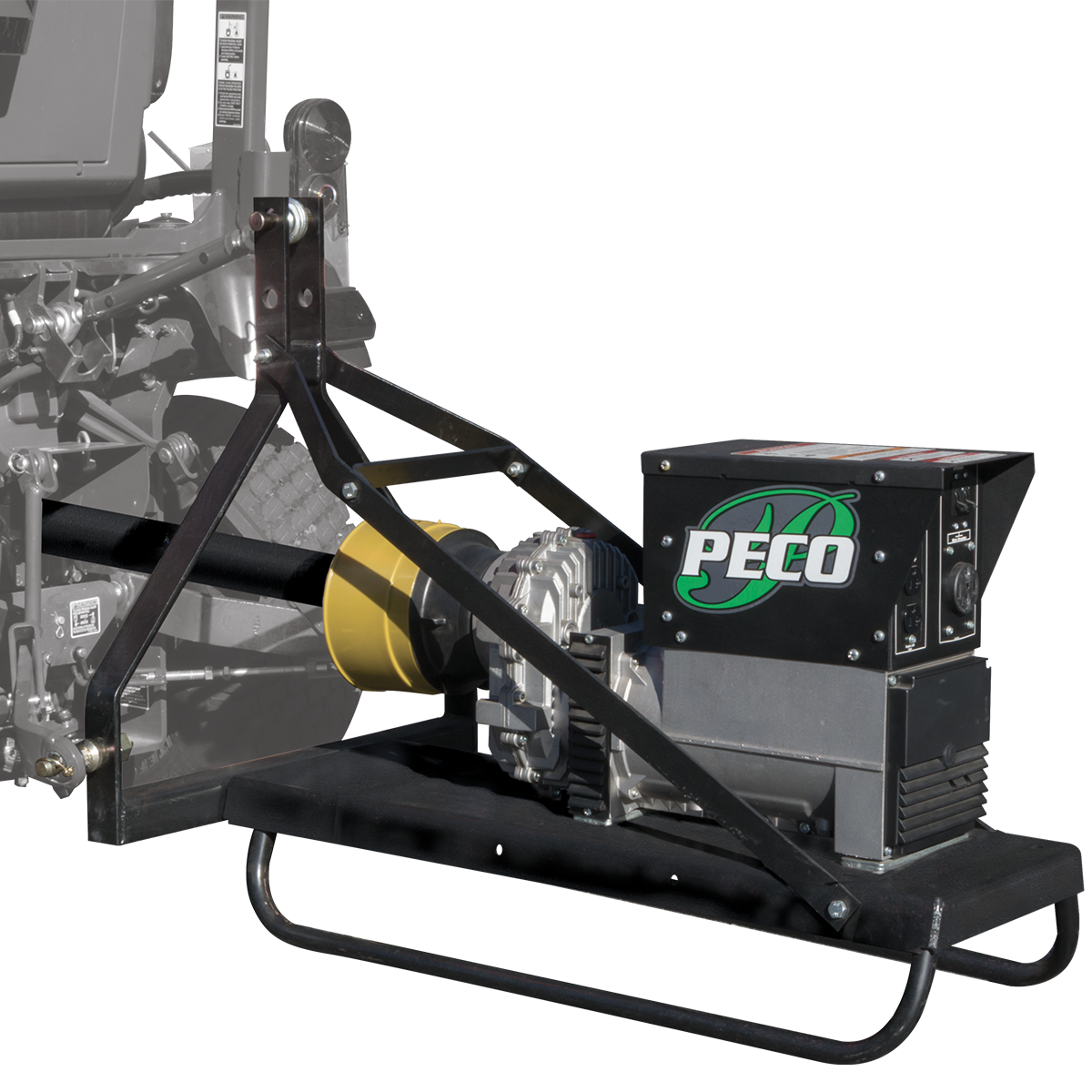 Overview
Specifications
Owners Info
Accessories
Features
Heavy-Duty Single Phase Generators, Brush-less (Capacitor) Design for Maintenance Free Performance
Aluminum and Steel Housing for Maximum Durability
Drip-Proof Design
100% Copper Windings, Low Distortion Alternator (THM <5%) for High Quality Power Output, Insulation Class H
Lifetime Pre-Sealed Maintenance Free Bearing
4" Three Bar LED Meter Provides Accurate Display of Hertz, Volts, and Amps Output
Individually Protected Circuits
Magnetic Circuit Breaker with Individual Circuit Protection for Safety and Accurate Overload Protection
Full Power Outlet
Simultaneous 120V and 240V Output
Fits Category 1 or 2, Three-Point Hitch
There are currently no accessories available for this product.
There are currently no accessories available for this product.