Established in 1972, PECO has been at the forefront of the lawn equipment industry since our beginning.  We are an American company that is constantly improving thanks to a driving mission, dedicated staff, and innovative products. Customers are our top priority, so all our products are backed by a one-year limited warranty.  We maintain an extensive stock of replacement parts and our experienced, friendly staff is always happy to help our customers.  Visit us at www.lawnvac.com for information on all our products, including parts breakdowns, 24/7. Every product is reasonably priced, easy to use, and efficient. Our products are designed to keep lawns and yards beautiful-no rake required. PECO products are a top choice for people all around the world, with a wide range of products to fit any situation.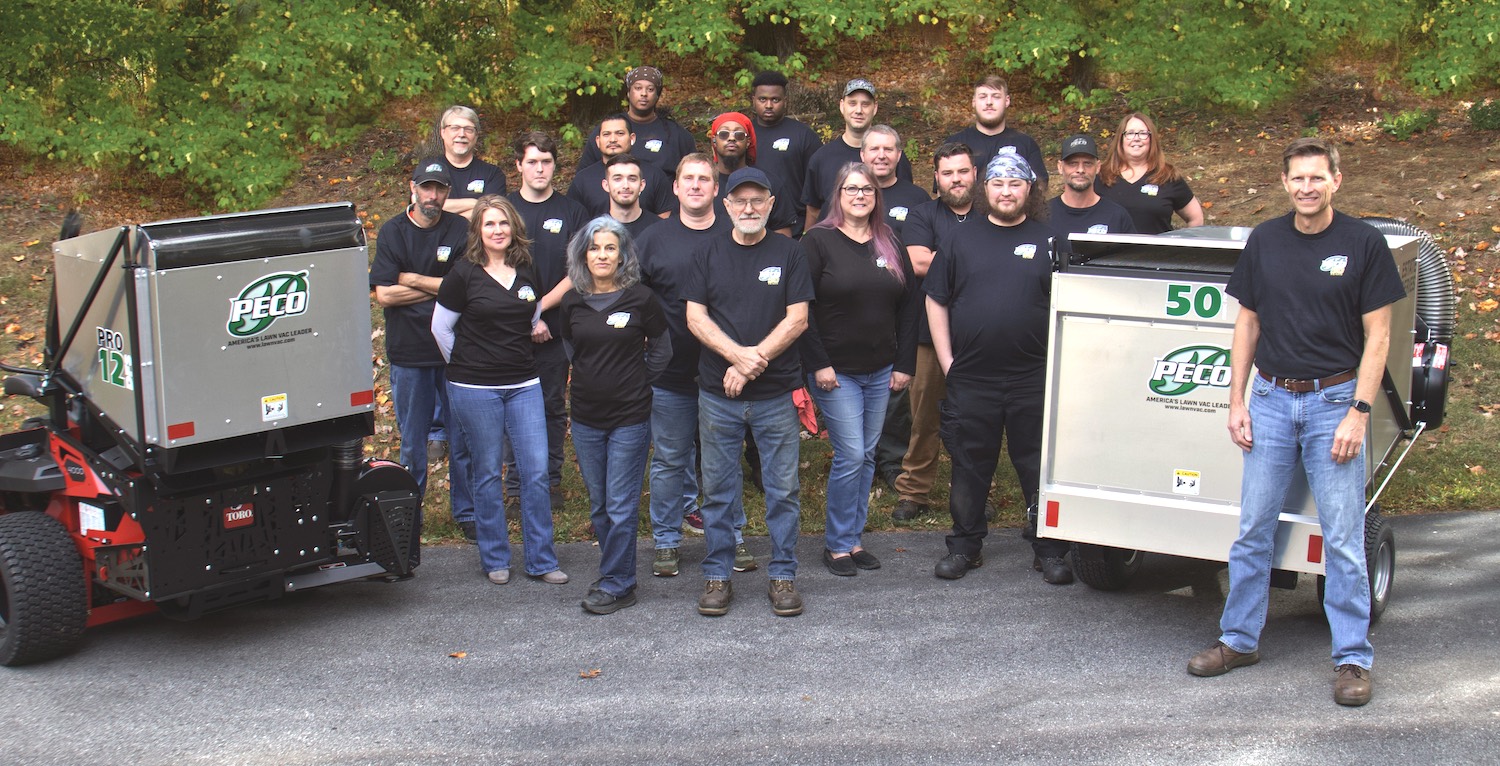 PECO technology has long been ahead of the competition. Our patented mid-mount PTO blower design is lighter and more efficient. Placing the blower in the middle of the flow allows the deck to discharge grass into the boot more naturally, reducing clogging and optimizing airflow at the discharge. This design also puts the weight of the heaviest component on the mower frame, not on the deck, which improves quality of cut and reduces the strain on the deck belts.  Switching between bagging and discharging is incredibly simple- just pull one pin! Reattachment is also simple, no need for any tools. Finally, the blower and deck engage separately, which results in more efficient energy transfer.
We are dedicated to constantly improving our products and serving our customers better and better each year. New PECO, Inc. is proud to be America's Lawn Vac Leader.